Welcome to Now: Making Brand Magic in Times of Change, Part 1
And just like that – you are here. Your business, your consumers, the brand. Everything that was is in a very different place than when we rang in 2020. 
The disruptions from COVID-19 to markets and expectations are real. They've also created ideal conditions for your brand to show up better than ever. Vital, relevant, even – dare we say – magical.  
You can still be the leader and leave the legacy you've dreamed of for your brand. In fact, it's more important than ever that that happens. Consider how your brand would answer these questions, with more to come in following weeks: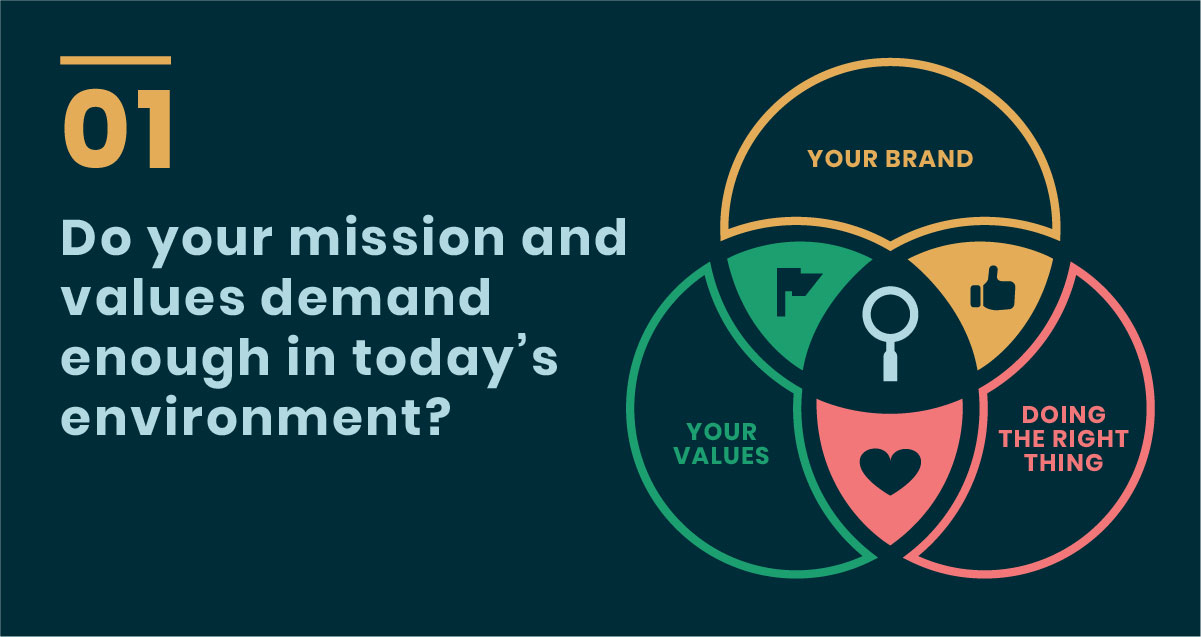 Purpose matters more than ever. Now's the time to really declare it, showcase it, fly it high. Let your brand be the one that shows up (and behaves) as personal, familiar, confident, reliable. Your messages and actions should embrace what's going on today; does what you're doing deliver on your mission and values and the promise you made when you first opened for business?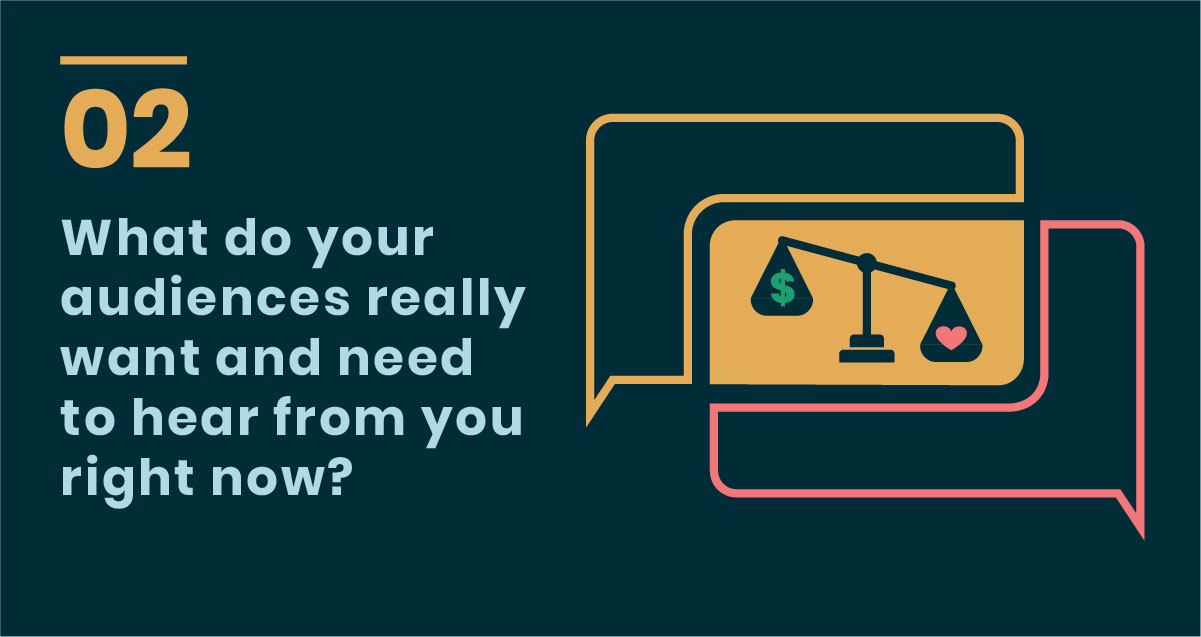 Crises are the ultimate B.S. meters. People are looking for solid, thoughtful displays of brand promises; cliched positivity and blanket messages simply won't work. 
Do you have something people need right now? Opt for clear and direct.
Do you have something to help people cope? Opt for caring and concerned. 
Do you have something to distract? Read the room, and then opt for sensitivity with optimism.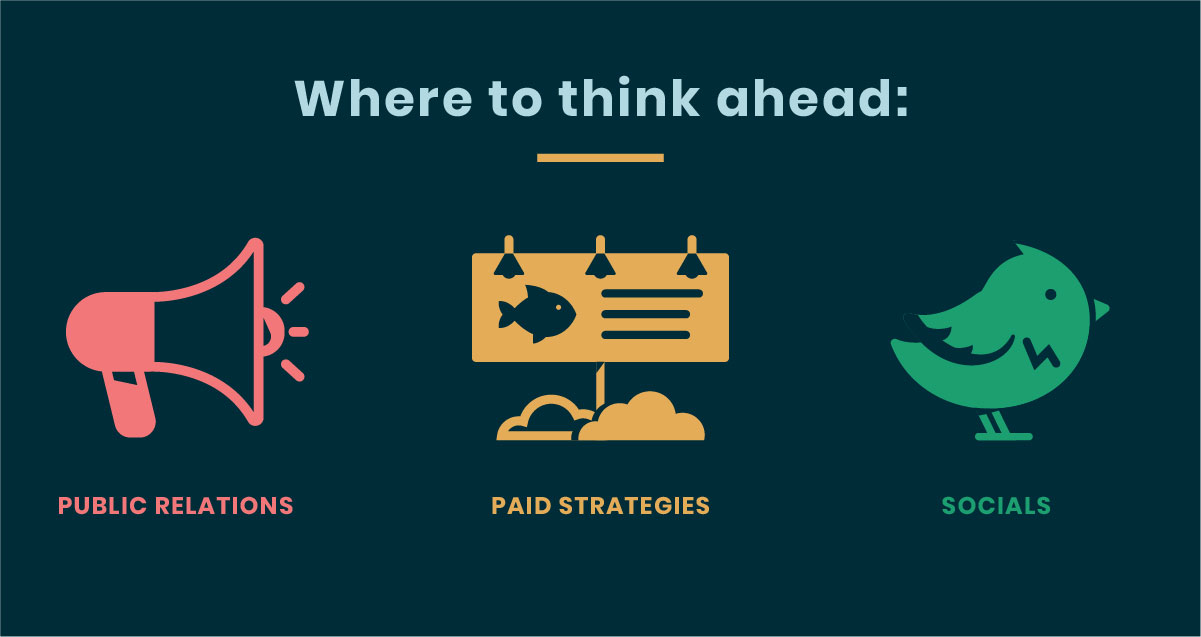 Do these things today: 
Take stock of where your audience engages most with your brand. Is it social media? Which platform? Your website? Invest your time in the platforms that work best for your brand right now. Make sure the content is what your audience is engaging with currently.

Your brand is a fraction of your audience's life: free tools like Google Analytics or Facebook Audience Insights can give you a peek at who your customers are and what their needs are right now. Based on those findings, shift messaging so it meets them where they are, or helps them think about you in the future.

Update your owned channels – your website and social media profiles – with your COVID-19 policies, including closures, changes in hours, updates to work policies, etc. Update Yelp if your business leverages it for business, where you can add an editable COVID-19 Advisory Alert Banner. If your business uses Google My Business, update business hours or mark your business as Temporarily Closed. 

Keep staff and partners aligned and clear on daily changes; over-communicate via e-mail, all-team meetings and other platforms. The more they know about the state of your business, the better brand ambassadors they will be.
As the country reopens: 
Audiences will be cautious. They are craving "a return to normal" but will re-emerge slowly – looking for what their trusted brands are doing, how they are engaging in current (ever-changing) conditions.  

Meet them where they are. Fly your purpose flag high. Concentrate on highly-visible channels where you can update content quickly. Conditions and sentiment will evolve rapidly, weekly, and even daily. Be sure your messaging can, too.  

Tap into the power of PR to stay relevant and build relationships with the media who are hungry for good news. Which you are a source of, right?
See it in Action:
First Interstate, "Twenty Seconds" 
First Interstate Bank's purpose has always been to see that their communities thrive. Given recent events, we honed the messaging to be one of reassurance; that in 50+ years of business, they'd weathered a lot of ups and downs with their communities. They are in it for the long-haul, one day at a time — regardless of what those days look like.     
Working with a trusted director who not only shot our idea solo (safely), in his home, with his daughter and wife, we created a thoughtful single-take spot that captures the essence of what it means to be ready for what the day holds. A special URL points to a landing page spotlighting the human moments all around us. 
Total time for concept, to execution, to in-market? Just under 3 weeks.  
We're helping brands sort through what's needed now and take action — be in touch if a consultation would be helpful. And we'll meet you back here for the second part in our series.