Grady Britton's Grant Winner Artists Repertory Theatre is Ready for Its Debut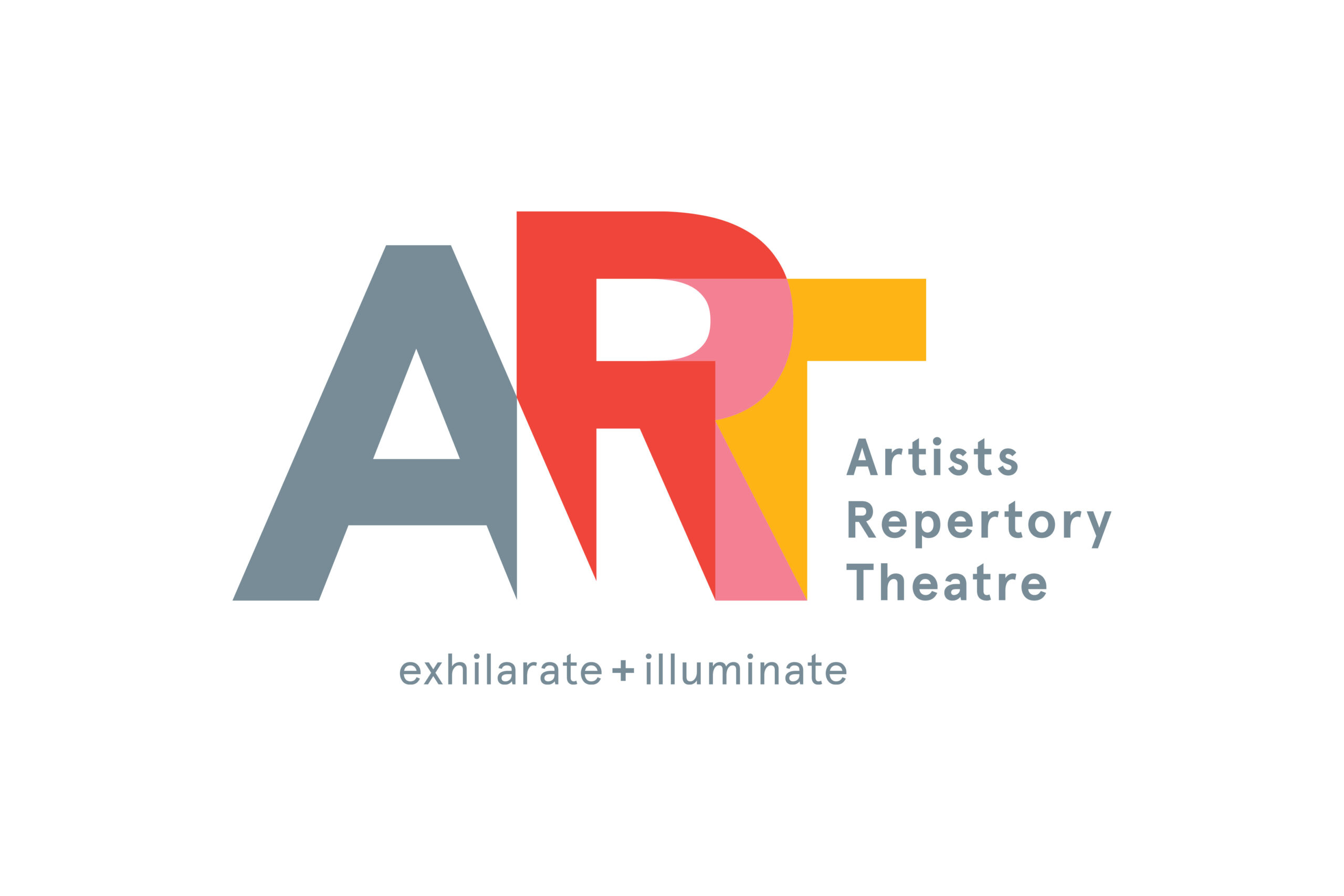 Stage, set. Spotlight, on. We selected Artists Repertory Theatre (ART) as our 2020 grant winner, providing the nonprofit organization with $25,000 in-kind marketing and branding services. On the exciting brink of a new building that will serve as a resource for the greater Portland arts community, while also creating new creative works and educational programming, the partnership with ART was focused around building a cohesive vision for an organization doing so much, for so many, and expressing it through an inspired and unified lens. 
Founded in 1982, ART is the longest-running professional theatre company in Portland, Ore. and produces intimate, provocative theatre while providing a home for a diverse community of artists and audiences. ART is an active and engaged community leader in providing an ArtsHub as a shared community resource to support Portland nonprofits; hosting education programs to develop theatre artists, students, arts professionals and life-long learners at every ability; and developing creative outlets like Table|Room|Stage to help produce new work specifically by BIPOC writers, women, LGBTQIA+ and gender nonconforming writers. The organization also created the repertory Mercury Company with PPP Funds to employ more than 50 artists.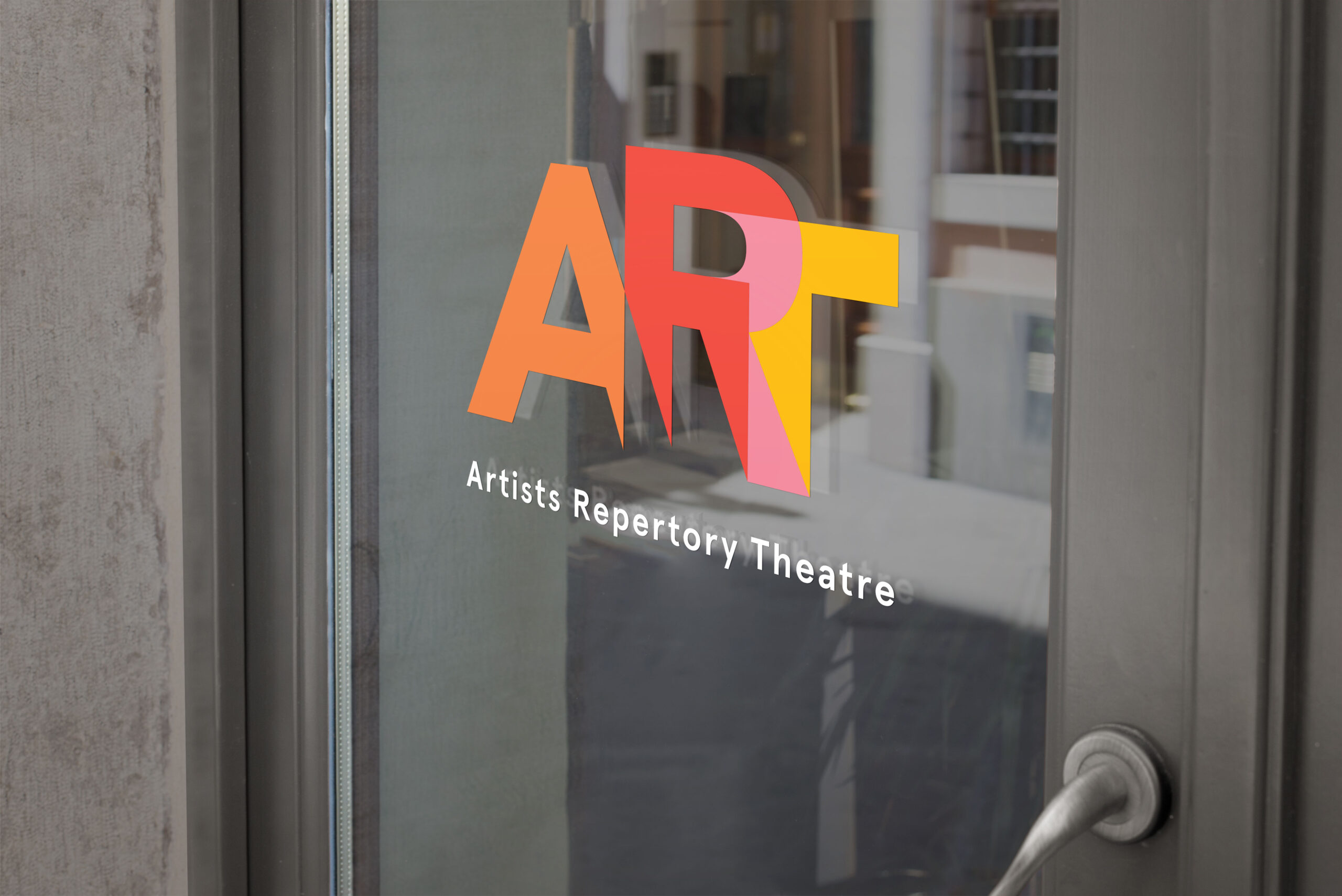 The organization is pivotal to our community, and since they've been around for nearly 40 years, ART was experiencing some brand inconsistencies. Our opportunity was to clarify the mission and align messaging. And to express it all with a new logo and brand tools. From a branding standpoint, our teams first had to work together to distill their what as led by their why. ART needed a solid foundation in order to continue evolving their brand. So we began there. 
Through the brand messaging, we sought to simplify their hard-working mission. And add a tagline for singular expression: exhilarate + illuminate. Because with everything ART does, their work does that. They shine a light on things not previously seen, heard, discussed. Plus, it also has the fun double play, giving the sense of a literal stage. 
Our work also coincided with the construction of their incredible new building. Something that's angular, minimalist, solid. So the new logo became a spirited complement: modern, vibrant, fluid. Because of ART's commitment to equity, diversity, and inclusion, it was critical that the new brand design gave space to other cultures through varied expressions.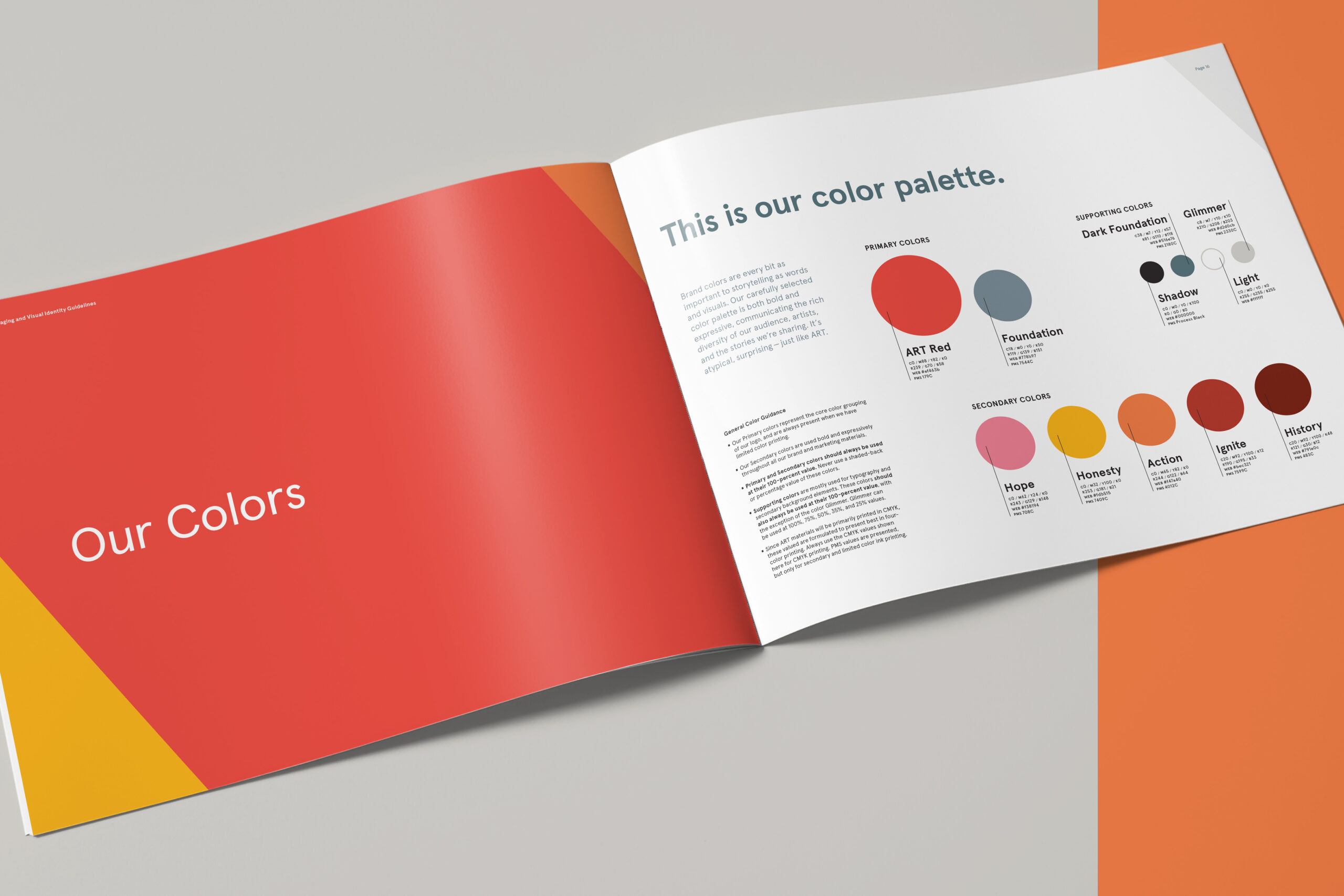 In the logo, a translucence gives view into both bold and hidden elements — layers reflective of the storytelling seen in their productions. Its composition is also intentional. Known by a few names — Artists Repertory Theatre, Artists Rep, ART — it represents all, and is recognizable as a brand monogram. The extensivity of the color palette also allows freedom for change across seasons. Because art — and ART — are constantly changing. 
From logo and color palette, to messaging, tagline, and brand guidelines, the new brand for Artists Rep tells the story of the organization's impact on our city, and its ongoing dedication to share honest, relevant, stimulating work from diverse artists. We are thrilled that we could partner with ART's team through our grant program this year. They champion our community. And reflect so many others in their work. 
*While we all eagerly await returning to live theatre soon, share in ART's mission and work by visiting artistsrep.org.