From the PR Intern's Desk (Part 2): A Story in Parks and Recreation GIFs
The last time you heard from me, I was loving life as a PR intern at Grady Britton and dropping bagels in my hair. As it turns out, three months down the road I am still madly in love with my job—and still regularly dropping food in my hair/on my pants/everywhere in the office. The office dogs literally swarm under my desk because there are so many crumbs—not that I'm complaining.
Moving on from my constant clumsiness… Over the past three months, I have learned so many things about agency life and working in PR. I decided to use this space to share some of the highlights with you, accompanied, of course, by GIFS from Parks and Recreation.
Ready for me to drop some knowledge?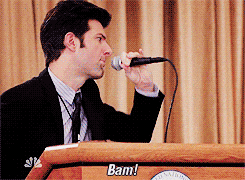 Never Stop Exploring.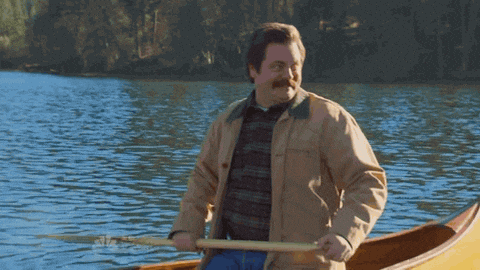 That phrase might sound like a cliche Instagram graphic, but it couldn't be closer to home for anyone who leads the agency and PR life.
I have learned that no matter how much I read, search, explore, and so on, there's always more I need to find out and understand. I've always loved and valued learning. In fact, one of my biggest fears when graduating from college was that, once I made it to the real world, I would stop learning new skills and information. That is definitely not the case!
For instance, I spend a good chunk of my time looking at industry and competitor news for clients, as well as advertising news for GB. Let me tell you, no matter how much I search and read there is always more for me to find and share. Don't stop when you find one interesting thing, stay hungry to learn and find new and exciting story angles and opportunities. I promise if you keep exploring, you'll find them.
Don't Limit Yourself.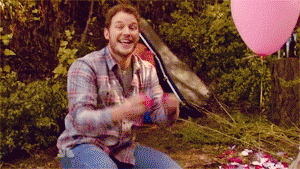 My dream has always been to work with clients in the food and beverage and hospitality and tourism industries. While I am very lucky to work with those types of accounts, being a PR intern at an agency has pushed me to learn about so many other fields outside of my comfort zone. From clients in prescription pricing to service animal organizations to handbag manufacturers, the kinds of businesses I encounter in agency life have made me realize how essential it is to broaden my horizons and dive into topics I may have never given a second thought before.
Even if you're really passionate about a certain industry, be open to others. I've learned some of the most amazing things from industries in which I had no experience before.
Integrate and Collaborate.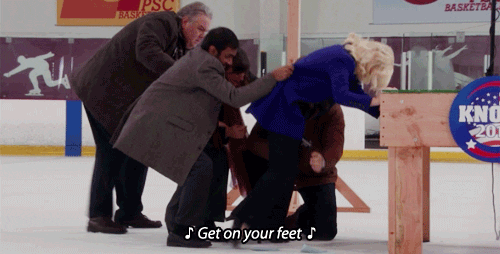 Grady Britton is an integrated creative agency, meaning that we go beyond just being a traditional advertising or PR agency. We have a wide variety of communication and creative departments all under one roof, which makes collaboration not only easy but also necessary.
If I have a marketing question, I just pop over to Senior Account manager Jill in the office next door. When I am looking into paid media, Andy and Sarah are right down the hall. If we need new creative, Ethan and Karen are just a short Razor scooter ride away. (Yes, of course we have scooters in our office).
I recently worked on an advertorial for a client that utilizes both our PR and marketing services. It was mainly a marketing project, but the team asked for my help writing the piece. Doing PR is what gets me excited and up in the morning, but I learned how much my skills can improve when I work with other fields in the industry. Collaborating with people in other areas of the agency not only makes me a better PR practitioner but it also makes me a more strategic communicator overall. It can't say enough how important it is to get the whole picture and to explore ideas and processes outside of your norm!

Lo and behold, three months down the line and life as a Griffin is still exceeding my expectations. If you're interested in learning more about all of the amazing industries and clients I discussed above, check out our Work page.
Now, in true Leslie Knope fashion, I'm going to go eat some waffles and watch Parks and Rec.